HOLIDAY SEASON
GIFT BASKETS
Pre-Order your gift baskets today for the holiday season.
Geared towards employers for their employees, in a box.
1lb bacon, 1 pkg of pepperettes, 2 striploins, 1 pkg of 4 sausages, 1 small black forest ham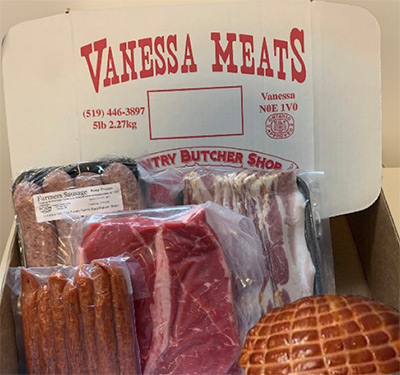 2lbs bacon, 2 pkgs of pepperettes, 2 pkg of 2 striploins, 2 pkg of 4 fresh sausages, 2 small black forest hams, 2 pkg of 2 marinated pork chops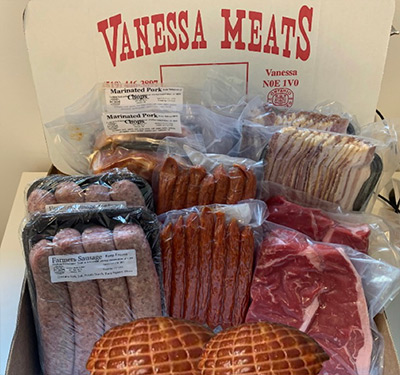 Refrigerated and non-refrigerated collections.
Refrigerated with Dutch Cheese, Horse Radish, Sausage Coil, Pepperettes, Bacon, Cheese, Crackers.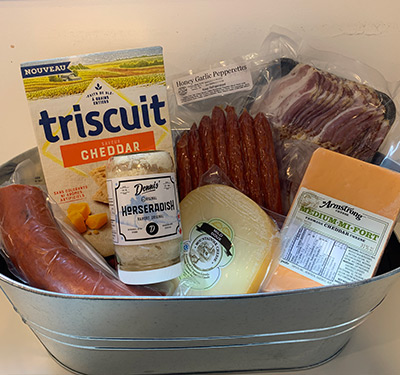 Non-refrigerated with Dry salami, Pepperettes, Fruit, Vanessa Meats Spice Jar, Local Preserve, Dutch Waffles, Sweets, Honey, Picard's Peanuts, Crackers.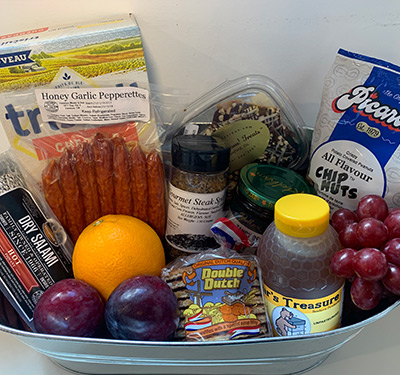 HAVE QUESTIONS ABOUT THE ORDER FORMS?
Contact us now for more information!